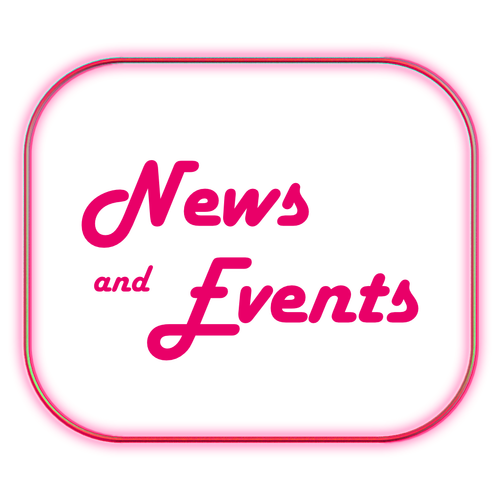 Looking for details of events, activities, and announcements at Faith?
You're in the right place!
Sunday Worship ONLINE ONLY
due to latest COVID-19 advisory
In-person worship has been suspended due to latest COVID-19 advisories for our area. All Sunday worship services remain available online via live stream or on-demand for later viewing.
8:00 AM | Traditional Service
9:15 AM | Blended Service
Message Series | January 10-31
In life, we chase many things to attain happiness, but often when we catch them, we soon realize we haven't found what we're looking for. So if there's a pathway to happiness, how do we find it? Start this new year off by joining us as we walk through the letter to the Philippians and discover what it means to live with increasing joy and happiness. Each week you will come away with simple, practical steps that will lead you into a deeper sense of joy and contentment.
30 Days to Understanding the Bible
Tuesdays | January 26 - March 2 | 7:00-8:00 PM
The problem most of us have with the Bible is we never got the big picture. Master the Bible by looking at only a manageable amount of information. In 30 days, you'll have a complete understanding of the story of the Bible and the core teachings or doctrines that Christians have held onto throughout the centuries, presented in bite-sized pieces.

This six-session online series is led by Pastor Rob and meets on Tuesday evenings from 7:00-8:00 PM. Click below to register and receive information about study guide and Zoom meeting.
Wednesdays | January 20 – February 17 | 7:00-8:00 PM
Daily struggles with anxiety and stress make it difficult to receive God's peace. Rhythms of Renewal will help you trade your anxiety for the vibrant life you were meant to live through four profound rhythms:
rest, restore, connect, and create
. With encouraging stories and practical steps, Rebekah Lyons will help you begin an intentional, lifelong journey toward sustained emotional, relational, and spiritual health. Rebekah shares a pathway to establish four life-giving rhythms that quiet inner chaos and make room for a flourishing life.
By taking time to rest, restore, connect, and create, you will discover how to
:
Take charge of your emotional health and inspire your loved ones to do the same.
Overcome anxiety by establishing daily habits that keep you mentally and physically strong.
Find joy through restored relationships in your family and community.
Walk in confidence with the unique gifts you have to offer the world.
This five-session online series is led by Pastor Rob and meets on Wednesday nights from 7:00-8:00 PM. Click below to register and receive information about study guide and Zoom meeting.
Faith Virtual Trivia Night
Saturday | January 23 | 7:00 PM
Enjoy a fun night of Trivia from the comfort of your home!
Register yourself and your team below. No team? No problem! We will match up individual registrations to form teams. Zoom meeting and team info will be provided to registered participants via email the day before the event.
BYOS---Bring your own snacks! Hosted by Faith Community Life Team.
Faith's Let's Build a Snowman Contest
At Time of Our Next Predicted Snow Storm
Come on out. Let's go and play. Let's build a snowman!
At the next big snowfall of 3 inches or more.... Come out and build your snowman at Faith! Snowmen can be made anywhere on the property. First come, first built! Snowmen must be tasteful and family friendly. Decorations are encouraged. Decorations must be retrieved as your snowman melts. Label your snowman so we know who built it.
Coming February 2021. Submit stories by January 31.
Are you in love? Is there a special relationship you would like to share?
We would love to hear how you met, what keeps you together, and how God has shared a place in your relationship. You may even include a favorite picture!
Email your love story to office@discoveringfaith.com by January 31.
Please include "Love Story" on the subject line. Depending on how many entries we receive, we may post them here on the website weekly during the month of February or on Valentine's Day! Check back here for updates.
PRIVACY STATEMENT: Submitted love stories will be published for a limited number of days in February on Faith's public facing website. Take care that you do not include any sensitive information about you or your loved ones that you or they would not feel comfortable sharing with the general public. For example, you can use first names only or not use any names at all. We will publish only the content of the story you provide. You will not be identified in any way other than by the content you provide in your story.
Bright Beginnings Registration for Fall 2020
Happy New Year from Bright Beginnings Preschool! It is hard to believe but it is already time to register for preschool classes which will begin Fall 2020.
Registration for this year's clients & church members begins January 19th. There is a 5% tuition discount for church members. Registration opens to the public & alumni on Monday January 27th.
Information and forms for registration are available on the church website
discoveringfaith.com/bright-beginnings
. Feel free to call the church (630) 862-3500 and leave a message for Jenn at extension 103 or email
jenn@discoveringfaith.com
. Jenn will get back to you as soon as possible.