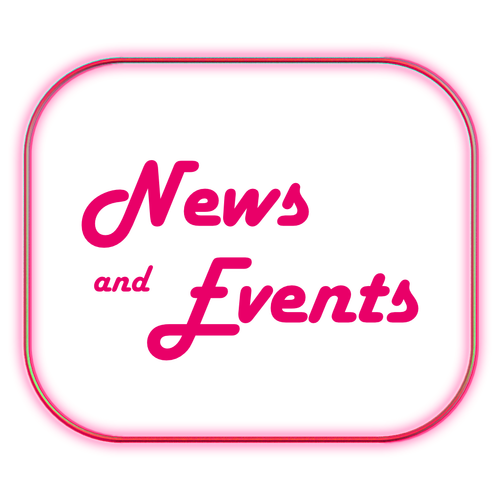 Looking for details of events, activities, and announcements at Faith?
You're in the right place!
Onsite Sunday Worship Resumes
Faith Returns to In-person Sunday Worship February 28
Sunday worship services will continue to be available online via live stream and on-demand. Below are guidelines we ask all onsite participants to follow.
1) Worship services will be 50 minutes long to reduce coming and going contact between services. The sanctuary and building will be sanitized between each service.

2) Worshipers will be required to wear masks and maintain six feet social distance in parking lot, Cafe, and Sanctuary. If you are ill, been exposed, or at risk, please continue to worship with us online.

3) Please avoid touching all surfaces whenever possible. Entry, Sanctuary, and bathroom doors will be propped open to avoid use of door handles. Drinking fountains will be closed. Please limit bathroom to two people at a time.

4) Two stations will be located as you enter the worship space: hand sanitizer and offering plates. Please sanitize and then place your offering in the plate.

5) All worship resources will be on screen. Please continue to use online connection card.

6) Seating will be identified with space for social distancing blocked off. If you are the first to sit in your pew, please choose the center seating option to avoid "climbing" over one another.

7) Music will be led by only a small group of musicians and singers. Only pastor will serve as worship leader. The congregation may pray the words of our songs or hum along but please do not sing. According to the CDC, singing has a greater risk of dispersing droplets.

8) No nursery will be available.

9) There will be no fellowship in the Cafe. Please avoid socializing to reduce risk.

10) All services will continue be available via live stream and on-demand.
Thank you in advance for your cooperation in keeping our community safe and healthy.
If you have any additional questions regarding the reopening of worship or our comprehensive reopening plan, don't hesitate to contact the church office:
office@discoveringfaith.com
.
8:00 AM | Traditional Service
9:15 AM | Blended Service
Message Series | February 7 - March 21
We often read the Bible for application, inspiration, or direction. However, there are times when the author wants to simply point the reader to a big idea—an idea that fits with God's grand story. In the Gospel of Mark, we read about Peter's experience with Jesus that led Peter to believe in one big idea: the kingdom of God has come, and everyone is invited to participate.
Midweek Lenten Online Worship
Wednesdays | February 24 - March 24 | 7:00 PM (Zoom)
We want to invite you to our midweek Lenten worship event that will be held on Wednesday evenings at 7:00 PM. This 30 minute, interactive, online Zoom gathering will be filled with music, a message, worship and prayer. Following the service we'll host a virtual coffee hour where you'll have the chance to connect with other.
Click the button below for Zoom details needed to participate.
Life is better connected.
Midweek Lenten Message Series
Fed up with the status quo? The way things are isn't the way things have to be. Come see what happens when we're ready to say, "I quit." Join us via Zoom Wednesdays at 7:00 PM during Lent for our Midweek Lenten Worship as we look at letting go of four habits that keep us from experiencing the life God has for us. This series is about learning to do less so that we can experience more!
Faith's Let's Build a Snowman Contest
Come on out. Let's go and play. Let's build a snowman!
Come out and build your snowman at Faith! Snowmen can be made anywhere on the property. First come, first built! Snowmen must be tasteful and family friendly. Decorations are encouraged. Decorations must be retrieved as your snowman melts. Label your snowman so we know who built it.
Once built, please take a photo and email it with your contact info to
office@discoveringfaith.com
. Use subject "Snowman". Be sure to let us know your snowman's name if it has one. We'll share your work on the website! Submissions will receive a certificate and a surprise sweet treat.
Check out these cool creations!
30 Days to Understanding the Bible
Tuesdays | January 26 - March 9 | 7:00-8:00 PM
The problem most of us have with the Bible is we never got the big picture. Master the Bible by looking at only a manageable amount of information. In 30 days, you'll have a complete understanding of the story of the Bible and the core teachings or doctrines that Christians have held onto throughout the centuries, presented in bite-sized pieces.

This six-session online series is led by Pastor Rob and meets on Tuesday evenings from 7:00-8:00 PM. Click below to register and receive information about study guide and Zoom meeting.
Bright Beginnings Registration for Fall 2020
Happy New Year from Bright Beginnings Preschool! It is hard to believe but it is already time to register for preschool classes which will begin Fall 2020.
Registration for this year's clients & church members begins January 19th. There is a 5% tuition discount for church members. Registration opens to the public & alumni on Monday January 27th.
Information and forms for registration are available on the church website
discoveringfaith.com/bright-beginnings
. Feel free to call the church (630) 862-3500 and leave a message for Jenn at extension 103 or email
jenn@discoveringfaith.com
. Jenn will get back to you as soon as possible.