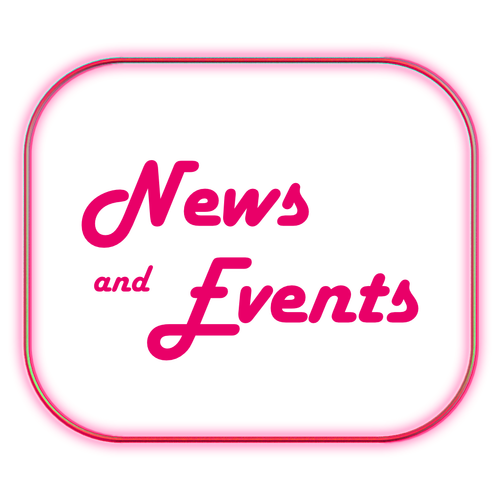 Looking for details of events, activities, and announcements at Faith?
You're in the right place!
Onsite Sunday Worship Resumes
Faith Returned to In-person Sunday Worship February 28
Sunday worship services will continue to be available online via live stream and on-demand. Below are guidelines we ask all onsite participants to follow.
1) Worship services will be 50 minutes long to reduce coming and going contact between services. The sanctuary and building will be sanitized between each service.

2) Worshipers will be required to wear masks and maintain six feet social distance in parking lot, Cafe, and Sanctuary. If you are ill, been exposed, or at risk, please continue to worship with us online.

3) Please avoid touching all surfaces whenever possible. Entry, Sanctuary, and bathroom doors will be propped open to avoid use of door handles. Drinking fountains will be closed. Please limit bathroom to two people at a time.

4) Two stations will be located as you enter the worship space: hand sanitizer and offering plates. Please sanitize and then place your offering in the plate.

5) All worship resources will be on screen. Please continue to use online connection card.

6) Seating will be identified with space for social distancing blocked off. If you are the first to sit in your pew, please choose the center seating option to avoid "climbing" over one another.

7) Music will be led by only a small group of musicians and singers. Only pastor will serve as worship leader. The congregation may pray the words of our songs or hum along but please do not sing. According to the CDC, singing has a greater risk of dispersing droplets.

8) No nursery will be available.

9) There will be no fellowship in the Cafe. Please avoid socializing to reduce risk.

10) All services will continue be available via live stream and on-demand.
Thank you in advance for your cooperation in keeping our community safe and healthy.
If you have any additional questions regarding the reopening of worship or our comprehensive reopening plan, don't hesitate to contact the church office:
office@discoveringfaith.com
.
Sunday Worship Message Series | May 2-23
At one time or another, we have all been told we should pray. But how should we pray? Jesus's disciples had the exact same question. Join us for this 4-part series on the Lord's Prayer.
Saturday | May 15 | 6:00 PM
Community Life Team is hosting a movie night for all ages. Come out to watch the movie and hum along. Doors open at 6:00 PM. Show starts at 6:30 PM with one intermission. Masks and social distancing required. Register below for your free tickets.
Saturday | May 22 | 1:00-2:30 PM
Summer is right around the corner! Let's kick it off with some fun outdoor games and snacks with your Faith family. Games & snacks will be provided. Bags, life sized Jenga and other games will be here. Feel free to bring your own games too.

Let's get together for some fellowship and fun together!
Unfinished: Filling the Hole in our Gospel
Tuesdays | April 20 - May 25 | 7:00-8:00 PM
Just before he left, Jesus sent his followers into the world with a revolutionary mission: to change the world by proclaiming God's truth and demonstrating his incredible love. But the single task he gave us to accomplish remains unfinished.

In this six-session small group Bible study, bestselling author Rich Stearns takes us on a breathtaking journey to rediscover the critical mission of Christ in our world today and the richness of God's calling on our lives.

Why are you here, what is your purpose, and where do you fit in the bigger story that God is writing? How should your faith affect your career, your money, your families, and your life? And why does it matter? You will find your deepest purpose only when you discover the unique role God created for you to play in his unfolding story.

Join us for this 6 part series as we gather online through zoom. This group is led by Pastor Rob. Click the button below to register and receive the study group information and link .
Saturday | June 19 | 3:00-5:00 PM
All men! You are invited to join in the fun of grilling, while enjoying each other's company. We will listen to grilling techniques that may open your eyes to a new way of preparing your beef, chicken, pork, and/or fish by using an iron skillet, slow cooker, gas grill, or charcoal kettle grill.

We will learn from each other techniques that have worked for us in preparing our meat. Once food is prepared, we will eat our own food item (share if you like) and enjoy a fresh ale or two. No sides of food to be served, only meat and beer. Bring your choice of meat, charcoal, seasoning, spatula / tongs. Grills and seasoning will be on hand for your use, or bring your own. Beverages will be provided. No side dishes to be served---strictly meat and beer. No cost to you.

Click the link below to register for your free tickets.
Treasured--Discovering You're Priceless to God!
9:00 AM - 12:00 PM | Onsite at Faith Lutheran Church
9:00 AM - 10:30 AM | Online via Zoom
Cost: In-Person $35 (early bird discount, register by 5/31), $40 (after 6/1); Remote $15
Treasured VBS takes kids on an epic, faith-filled adventure where they'll discover that they're God's greatest treasure! Kids participate in memorable Bible-learning activities, sing catchy songs, play teamwork-building games, make and devour yummy treats, experience one-of-a-kind Wild Bible Adventures, collect Bible Memory Buddies to remind them of God's love, and test out Sciency-Fun Gizmos they'll take home and play with all summer long. Plus, kids will learn to look for evidence of God all around them through something called God Sightings. Each day concludes at Closing Quest that gets everyone involved in living what they've learned. Registration is now open!! Due to COVID we will be offering VBS both onsite and online to best suit your family's needs.
Housing: Faith Lutheran Church
God has called us to make a difference in the world. Serve those in need He says. We are going to do that again this summer in our own community. We've put together another exciting local mission trip experience for all middle and high school students July 25-30. We'll stay onsite at Faith and serve under-resourced families by building and renovating homes through the organization called The Neighborhood Project. If you have questions, contact Pastor Rob at:
pastor@discoveringfaith.com
Bright Beginnings Registration for Fall 2021
Registration is now open for preschool classes which will begin Fall 2021. There is a 5% tuition discount for church members.
Information and forms for registration are available on the church website
discoveringfaith.com/bright-beginnings
. Feel free to call the church (630) 862-3500 and leave a message for Jenn at extension 103 or email
jenn@discoveringfaith.com
. Jenn will get back to you as soon as possible.