Saturday | December 5 | 6:00 PM
A Night of Faith, Fun, and Fortune
Auction to be held live and winners announced during Virtual Night of Faith event December 5.
Bidding will occur via phone, text or call. Instructions will be provided during the event.
Winning bid payments can be made online or by other payment arrangements made through the church office.
Winning bidders to make item pickup arrangements through the church office after or at time payment confirmed.
Everybody loves to receive a singing telegram to celebrate that special occasion. The only thing better is a Christmas Gram! This Christmas, Pastor Rob will dress up as Buddy the Elf and deliver a singing telegram to you, your family, or that special someone. As a bonus, the Christmas gram recipient will receive a gift basket with the four major food groups: candy, candy canes, candy corns, and syrup. Do not miss this opportunity to share some unique holiday cheer!
Wouldn't it be nice to be taken care of on a Saturday morning? You worked hard all week! Enjoy 2 large cups of Dunkin Donuts coffee, a dozen donuts, and fresh copies of the Chicago Tribune, Daily Herald, and Beacon delivered to your door on the Saturday morning of your choice, by none other than our Church Council President, himself (A.K.A. Roger Schnorr). Now that is a start to a great weekend! Estimated value---priceless.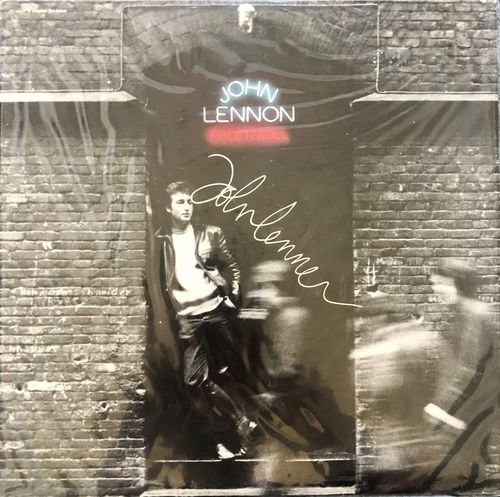 Signed John Lennon Album!
Here is your chance to support Faith and be the proud owner of a signed John Lennon album!
JOHN LENNON ROCK 'N' ROLL
Capitol Records 1980 SN-16069
Certificate of Authenticy
Excellent condition. Framed. Purchased for $300 in 2002.